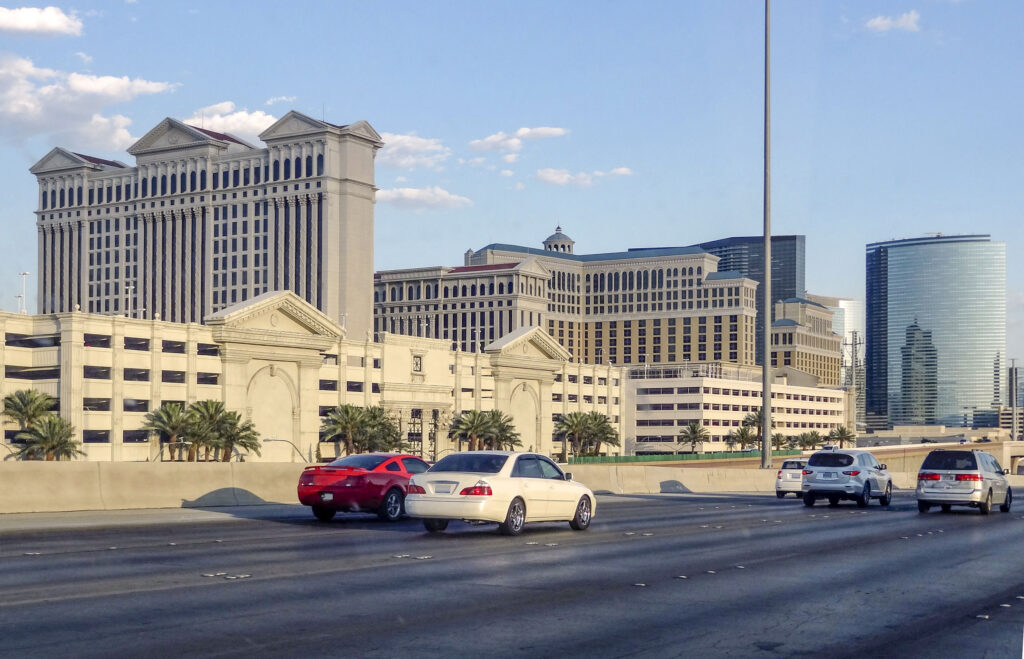 Summertime is a season of cookouts, pool lounging, and vacations–everything we dream of when it's cold outside! Even though it's just May, Las Vegas has already had several triple-digit temperature days. The personal injury lawyers at Lerner and Rowe would like to remind you that Las Vegas summer accidents spike along with the temperature.
From fender-benders to deadly crashes, when the thermometer eases upward, auto accidents increase. This is not simply coincidental. It is based on science. Contrary to popular belief, January in a blizzard is not the most dangerous time to drive. Summertime–August in particular–is the most lethal month on the road.
The Most Dangerous Times to Drive
When you drive during any Saturday in August, you're driving during the most dangerous month of the year and on the most dangerous day of the week. According to the National Safety Council (NSC), there were 3,351 automotive fatalities in August 2019–the most deaths of any month that year.
Few people realize that more than 110 people die every day on U.S. roads. In 2009, the Insurance Institute for Highway Safety's Russ Rader said, "If a hundred-seat airplane were crashing every day in the U.S. the air transportation system would be shut down with demands for the government to do something. But that doesn't happen with auto crashes." More than a decade later, many people still don't understand the severity of auto accidents.
When driving in Vegas, try to avoid busy summer Saturdays if at all possible. Instead, spend some time in the swimming pool or enjoy some indoor entertainment at an air-conditioned venue. Not only will you be cooler, but you will also avoid the roads during their most dangerous time of the year.
Most Dangerous Intersections in Las Vegas
The Nevada Department of Public Safety reported that both car accident injuries and fatalities trended up going into 2020. Traffic accidents commonly occur at busy Las Vegas intersections.
Many Las Vegas summer accidents attorneys are contacted about car crashes occurring at the intersections of:
I-215 and I-15
Flamingo and Pecos Roads
Boulder Highway at Nellis Boulevard
If you're driving through these intersections, please exercise caution. The increased traffic raises your chances of getting into a car accident. Pedestrians should also be especially careful in these areas.
Contact a Las Vegas Summer Accidents Lawyer
Lerner and Rowe hope that Summer 2022 is terrific for you, your family, and loved ones. Have fun and be especially careful when driving this summer. Insurance companies can be helpful, but don't forget, they are in business to make money. They often take actions that can save them–not you–money. Lerner and Rowe is dedicated to making sure that you get maximum compensation for any pain and suffering you've endured because of a car accident, while helping you carry the emotional burden of an injury so that you can focus on recovery.
If you have an auto accident, contact the local Las Vegas summer accidents attorneys who live where you live and know how to seek the compensation you deserve. Lerner and Rowe Injury Attorneys' legal professionals are available 24/7 to answer your questions. We also have a Live Chat feature because we know trouble doesn't have office hours. If you have questions, we have answers. Day or night!
Consultations are free and there is no fee unless you win. Call 702-877-1500 or contact us with questions or concerns via our convenient LiveChat feature. Our legal professionals bring experience, skill, and passion to your case. Don't settle for less.
The information on this blog is for general information purposes only. Nothing herein should be taken as legal advice for any individual case or situation. This information is not intended to create, and receipt or viewing does not constitute, an attorney-client relationship.