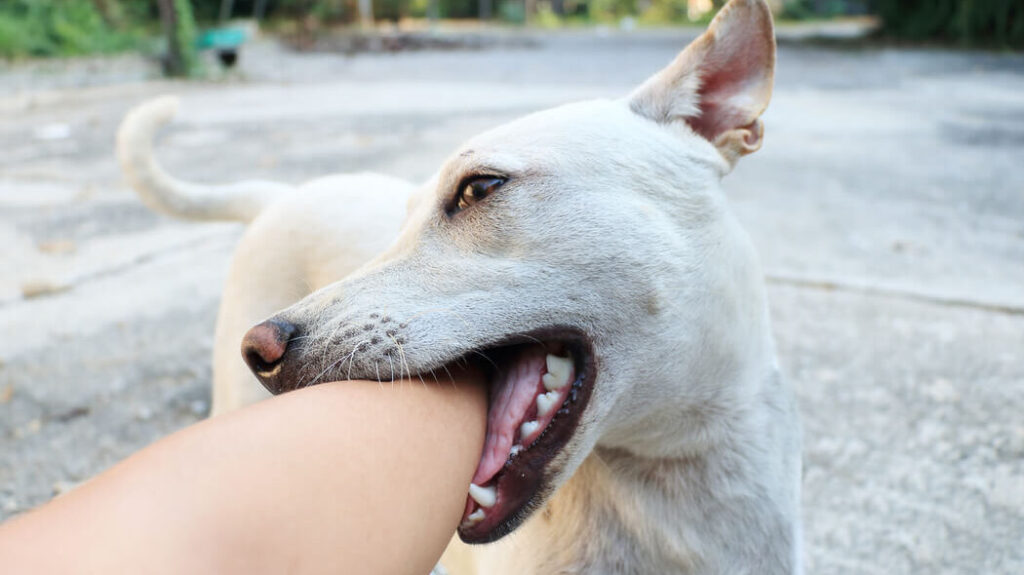 Few relationships in life engender the kind of love and loyalty that so often develops between dogs and their owners. However, there are unfortunately times in which an errant pet attacks an unsuspecting, innocent party, inflicting serious injuries or worse. When this happens, an Aurora dog bite lawyer can begin pursuit of the compensation those affected need and deserve. Contact an experienced injury lawyer for help obtaining appropriate financial compensation.
Dog Bite Event Statistics
Most experiences with dogs do not end in tragedy or serious harm; though calamities of this nature do in fact occur more often than many would like to admit. Statistics from the Centers for Disease Control and Prevention reveal that in excess of 4.5-million dog bite events happen on an annual basis, and of those, one out of every five results in potentially life-threatening infection.
In a typical year, more than 800,000 canine bites are significant enough to require prompt medical treatment, with half of that number sustained by youngsters, as reported by the American Veterinary Association.
Why Dog Attacks Are Often So Devastating
The wounds and other harm experienced by dog attack victims range from being merely irritating to truly gruesome. When a victim suffers a serious dog bite, the medical costs, rehabilitation expenses, lost wages, pain, suffering and other losses can be crippling. Injuries resulting from a dog bite vary widely and may include:
Severe nerve damage and potential amputation
Broken bones
Loss of vision
Deep scarring and/or lasting disfigurement
Psychological trauma/PTSD
Potentially life-threatening infection including rabies and MRSA
Few families can prepare financially to meet the unexpected financial burdens stemming from such injuries, and assistance from an aggressive legal advocate helps manage the financial impact of serious dog bite.
What to Know About Illinois Dog Bite Laws
The fundamental law governing dog bite scenarios in Illinois is articulated by 510 ILCS 5/16, commonly referred to as the Animal Control Act. According to the Act's provisions, Illinois imposes strict liability on the person that "keeps or harbors" the animal that causes injury to another.
This means that a victim doesn't need to prove negligence on the part of the dog's handler. The victim needs to illustrate that he or she was legally entitled to be in the location where the attack occurred and did not provoke the animal.
The legal analysis of a dog bite incident often becomes more complicated, usually due to issues concerning insurance coverage, premises liability, and trespassing laws. Navigating all these legal issues may overwhelm a dog bite victim, especially when he or she focuses on recovering from serious injuries. Teaming up with an experienced Aurora dog bite lawyer may relieve the stress of legal issues and allow the dog bite victim to focus on recovery.
Possible Criminal Sanctions for Owners of Dangerous Dogs
In a typical Illinois dog bite case, a victim doesn't need to establish knowledge of the animal's viciousness. A dog can be officially classified as "dangerous" if, in the past, it attacked without justification and produced serious harm or has behaved aggressively away from its own property and caused imminent threat of injury or death.
A dog can be categorized as "vicious" if it has, in fact, caused serious injury or death or has been previously deemed "dangerous" by authorities no less than three times.
Contact an Aurora Dog Bite Attorney Today
Dog attacks are among the most terrifying and horrific types of trauma an individual can suffer; events of this type tend to disproportionately affect vulnerable groups such as children and seniors.
Bitten or mauled by a dog? An Aurora dog bite lawyer is ready to pursue justice as well as fair compensation for you. Don't wait! Our office hours range from 8:00 a.m. to 5:00 p.m. Monday through Friday and we answer our phones at 708-222-2222 24/7. If you prefer, we have an online form you can use or you can utilize our LiveChat service as well.