Seattle Pedestrian Accident Attorneys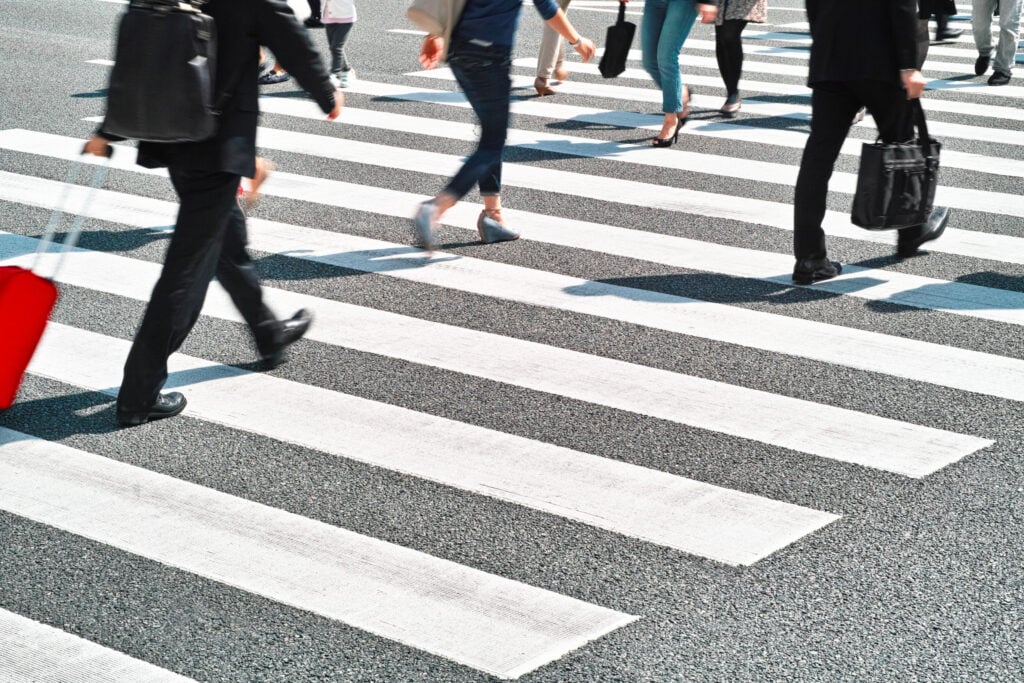 While Seattle is considered one of the safer cities for pedestrians, accidents still occur.  Hot spots such as around Pike Place Market, where traffic is heavy, are particularly dangerous. While Seattle has been working towards eliminating bike and pedestrian fatalities, they haven't quite reached their goal. That is why Lerner and Rowe pedestrian accident attorneys are available day and night for injury victims. Our proven track record in getting you the financial compensation you deserve is unparalleled, and we're here to fight for you.
A pedestrian who is hit by a car has a higher likelihood of sustaining life threatening injuries than the driver of a vehicle or passengers involved in a car crash. If you or a loved one has been injured in a pedestrian accident, we highly recommend that you seek a lawyer to help you recover the maximum compensation you deserve. At Lerner and Rowe, we prove excellent client care, and our empathetic attorneys will be there for you, day or night.
What is Washington Doing to Reduce Pedestrian Accidents?
While Seattle is the 8th safest metro area in the United States for pedestrians, there are still concerns. With rising temperatures encouraging more people to walk, and lower gas prices encouraging others to drive, fatalities still occur.
Seattle is working to implement safety measures in heavily trafficked areas, such as at Fifth Avenue and Spring Street, and 12th Ave and E Madison St (Seattle Times). Red light cameras, upgraded signals, and other measures are being taken to reduce the number of injuries and fatalities.
At other intersections, such as Denny Way and Stewart Street, measure have been taken to close off lanes and add protected turns, reducing the number of collisions.
Drivers & Fault
While pedestrians should always look out for cars while in the streets and parking lots, most people hit by cars are unable to avoid the accident, even when they are following the law and all posted safety signs and signals.
Many pedestrian accidents are the fault of drivers who are:
Driving recklessly and speeding

Driving while under the influence of drugs or alcohol

Failing to pay attention or driving while distracted
Common Injuries
Pedestrians are particularly vulnerable to injury when involved in vehicular accidents.
Common injuries include but are not limited to:
Spinal cord injuries

Broken bones

Fractured bones

Amputation

Disfigurement

Torn tendons
If you have been injured in a pedestrian car accident, or someone you know has been injured or killed, don't hesitate. Contact Lerner and Rowe for a free consultation, and find out what we can do to help.
Let the Best Personal Injury Attorneys Help!
Pedestrian accident injuries that result in a serious personal injury should not be taken lightly. After an accident you should seek medical attention for injuries suffered no matter the severity. Keep copies of all your medical records and/or police reports so that we have a better chance of building a sturdy case.
At Lerner and Rowe, we treat every case with compassion and empathy – but that doesn't mean we won't fight aggressively for your cause. The integrity of our legal team is bar none – we don't give up, and we won't stop until you receive the compensation you deserve.
Call us today at  844-977-1900, or fill out the online form to meet with one our qualified accident attorneys.