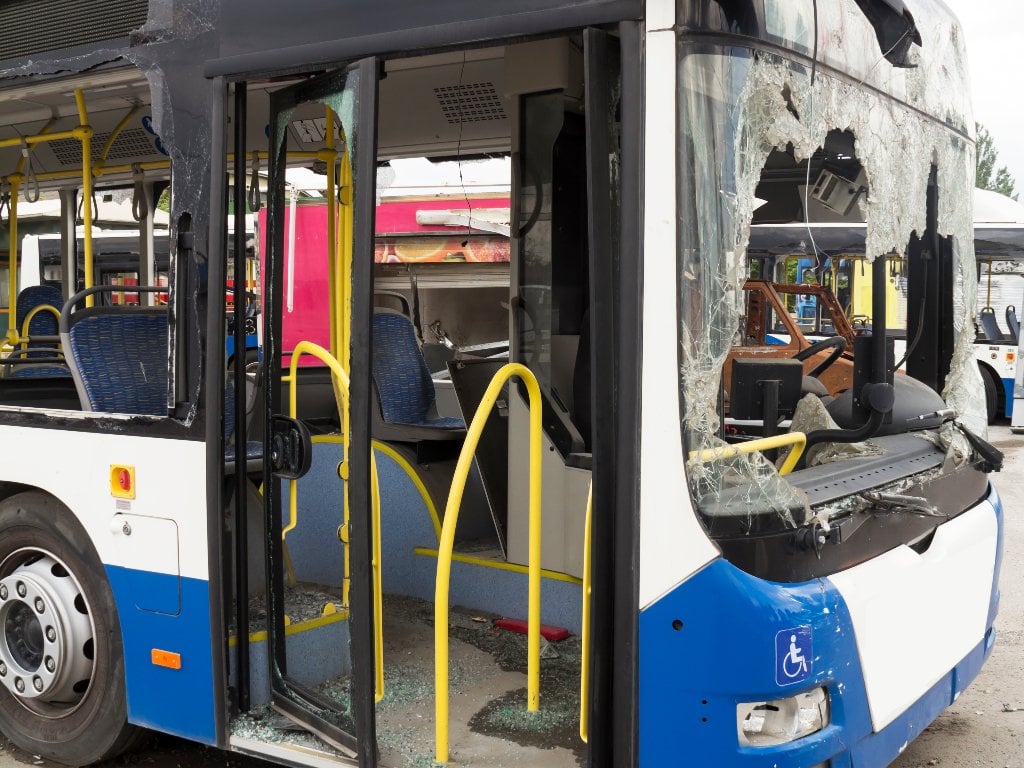 Bus accidents can happen on Reno, Nevada roads. And even the slightest bus accident may cause significant injuries to the passengers inside. After all, one rear-end collision and you can suffer whiplash, or even a concussion from knocking your head against a pole or the window. These injuries can have lasting effects, from lost time off work for recovery to expensive medical bills.
If you have suffered an injury caused by another's negligence while riding a city, coach, or school bus, it's time to call a Reno bus accident lawyer from Lerner and Rowe Injury Attorneys. Even if you aren't sure if another party caused the accident, call us today to set up a free case evaluation and consultation.
Our knowledgeable Reno-based personal injury attorney will investigate the details of your case and determine whether or not you are owed compensation. To set up your free consultation, call 775-644-4444, fill out this FREE online form, or use our handy LiveChat feature located on your screen.
---
School and City Bus Passenger Injuries That Can Occur
Besides whiplash and concussions, other common bus passenger injuries in Reno include:
Nerve damage
Spinal injuries (in extreme cases, paralysis)
Traumatic Brain Injury (TBI)
Broken bones, cuts, lacerations, bruises
Anxiety, Depression, PTSD
After a bus accident, victims should immediately seek medical attention and follow all instructions from their doctor. Medical interventions may include:
Simple first aid
X-rays
Prescription medication
MRI or CAT scans
Crutches or wheelchair
Reconstructive surgeries
Psychotherapy/ mental health counseling
Any combination of the above, depending on the injuries and if multiple injuries were sustained
It's of utmost importance that you do exactly as your doctor says, and that you pay attention to your symptoms. Some may worsen, or appear for the first time, days after your bus accident. These symptoms will need to be addressed both medically and when considering the amount of financial compensation you are owed.
---
Causes of City Bus and School Bus Accidents in Reno, NV
Many situations can cause a city bus or school bus accident in Reno. Here are a few examples:
Passenger vehicle collision. Collisions like this can happen if either the driver of the car or the bus driver are fatigued, distracted, or acting in a reckless way.
Mechanical failure. Your bus may experience an axle or brake failure, blow a tire, or broken safety features, like restraint bars or seat belts.
A combination of both.
Your lawyer will investigate the details of your case and determine what exactly was the cause of your bus accident. Then, they will demand compensation from the responsible party. Read on for more information about how a personal injury attorney will build your case.
---
How Can a Reno, Nevada Bus Accident Lawyer Help After an Accident?
A bus accident attorney in Reno may review documents collected from your case, looking for the person and/or company that ultimately caused your accident. For example, if the driver was fatigued, it may have been due to unrealistic expectations placed upon him or her by the bus company, or a lack of proper training. In this case, the bus company would be the responsible party.
If the bus is owned or operated by a local or state government, there are special steps that may need to be taken in order to file a claim against the government entity. And if the bus is owned or operated by a school district there are certain limitations on a client's potential recovery.
Another example: Some kind of mechanical failure caused your injury, multiple parties could be liable. The manufacturer may have made faulty equipment. A mechanic may have installed the equipment improperly. The bus company may not have maintained the equipment. Our bus injury attorneys will look into every eventuality and use this to get you the maximum amount of compensation.
---
A Bus Accident Injury Claim Can Award You and Your Family Compensation
After determining who is liable for your injuries, our bus injury attorney will consider the financial strain the accident has placed upon your family. You may receive compensation for:
Lost time off work, both currently and in the future
Medical bills, now and into the future
Hospital stay and emergency services bills
Wheelchairs, wheelchair ramps, accessible bathroom improvements
Prescription costs
Cost of mental health counseling
And, more
Once we have an appropriate figure in mind, we draft a demand letter and send it to the responsible party's insurance company. From there, we will handle any counter offers that may come in from the insurance, and represent you in court if necessary. In fact, that's why our office is so close to the court house–our legal team isn't afraid to go to court for you.
Remember, you only have a limited time to file your claim after a bus accident. The statute of limitations in Nevada for auto accidents dictates that you have 2 years form the date of the accident to file your claim. So, even though you are focused on recovery–don't wait to reach out and start the claims process.
---
Get Help from a Reno Bus Accident Law Firm: Call Lerner and Rowe Injury Attorneys
Injured in a bus accident in Northern Nevada? It's time to seek help from an experienced bus accident injury lawyer at Lerner and Rowe. Our Reno team is trial-ready and available 24/7 to help you when you need it most. Don't let the statute of limitations run out–call us today at 775-644-4444. You may be eligible for compensation.