Do I need an Oregon Spinal Injury Attorney?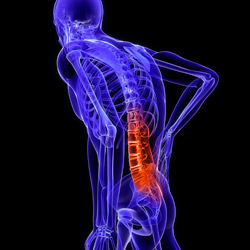 Complex spine injuries are generally the result of an accident or tragic event caused by another person, entity or product. In extreme cases, a person with a spinal injury may suffer long term paralysis, losing mobility of a limb, or multiple body functions.
Spinal cord injuries are very serious and will require months or years of expensive medical treatment and rehabilitation.
If you or a loved one has sustained a spinal cord injury in an accident you should contact a Portland spinal injury attorney as soon as you can after the injury occurs. Because spinal cord injuries are so serious, expensive, and not to mention life altering, you need a qualified spinal injury attorney fighting for damages to cover your expenses so that you can rest and heal.
Portland Spinal Injury Attorney Consultation
Soon after a complex spinal cord injury occurs, it is important to contact an Oregon spinal injury attorney. There are specific time frames (statutes of limitation) in which you may file a claim after you have sustained a complex spinal cord injury. A Lerner and Rowe personal injury attorney is familiar with spinal cord injuries, the circumstances and outcomes of spinal cord injury cases and the treatment and rehabilitation the victim of a spinal cord injury will be required to endure in order to recover from the injury.
Spinal Attorneys for Oregon Spinal Cord Injuries
Common causes of spinal injuries include:
Motorcycle / car accidents
Slip and Falls
Extreme sports and recreational injuries
Penetrating trauma injuries (gunshot / stab wounds)
Portland Spinal Injury Attorney
The spinal attorneys at Lerner and Rowe Injury Attorneys have extensive experience in defending spinal cord injury victims in these cases. Our spinal attorneys know how to handle complex traumatic spinal injury cases. Call us at 844-977-1900 to schedule an appointment with a spinal injury attorney right away.
If you can't come to our Portland office, we will be happy to send a spinal injury attorney to visit you at the hospital, in your home, or rehabilitation / care facility. We will protect your legal rights; get you the compensation you deserve for your spinal cord injury so that all you have to do is heal.
You may also complete and submit the case evaluation form online. A member of our personal injury team will contact you within 24-hours; specifically to go over the exact circumstances leading to your spinal cord injury and the details of your medical prognosis. After gathering all the information, a spinal attorney can then estimate the cost of your current and future medical expenses.
If you need immediate attention, please contact the office directly at 844-977-1900 to schedule your free consultation. Our Portland spinal attorneys work on a contingency basis; which means you will not pay any attorney fees unless we win your case.