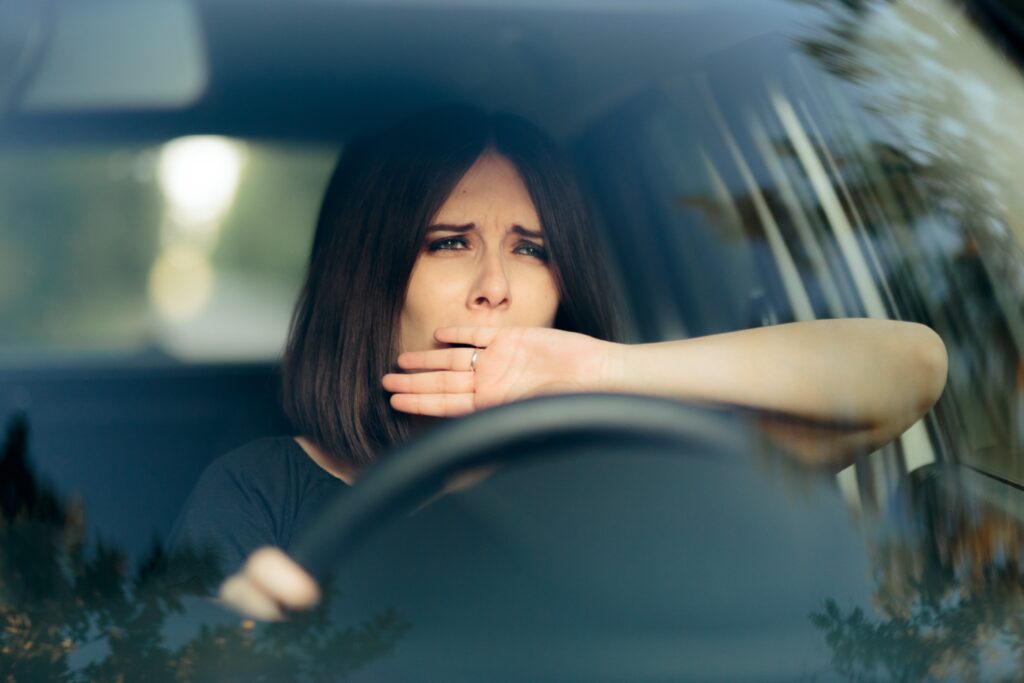 Daylight saving time is nearly here. On Sunday March 12, 2023 at 2:00 a.m Californians will spring forward one hour. The good news is that most people enjoy the extra hour of sunlight. The bad news is that the chances of a car accident are higher during the first few days of California daylight saving time. Today, our Los Angeles personal injury attorneys explain why car accidents increase at the start of daylight saving time and what you can do to increase your safety.
Why Does California Daylight Saving Time Increase Accidents?
Springing forward by an hour might seem like a trivial thing, but it can have massive consequences. The Sleep Foundation claims that "losing" one hour of sleep can disrupt your circadian rhythm and increase sleep deprivation. This can lead to drivers being mentally and physically diminished. When a motorist isn't at their best, it can lead to car accidents caused by:
Four Ways to Increase Your DST Safety
While the increases in car accidents, heart attacks, and strokes following the change to California daylight saving time sounds frightening, the good news is that there are many simple things that you can do to increase your safety. The Los Angeles car accident lawyers at Lerner and Rowe recommend the following:
Get sunlight as soon as possible: for most people, the body's natural response to sunlight is to increase mental and physical alertness. The first few days of DST will be dark for people that follow a normal schedule. To increase the amount of daylight you see in the morning, raise your blinds and curtains. An even better solution, if you have the time, is to go outside for a quick walk in the sunlight. This will help get your body and mind ready for the day.
Exercise if sunlight isn't an option: for people with atypical schedules, such as those that work night shifts, getting sunlight as soon as you wake up isn't an option. If you fall into this category then try to get some exercise in lieu of sunlight. Exercise will kickstart your metabolism and help you avoid drowsy driving.
Avoid sunlight or bright lights in the evening: while the days will be longer during DST, that doesn't necessarily mean that you should enjoy them straight away. For many people, the extra hour of sunlight will keep them alert when they should be winding down for bed. To avoid this, turn down the lights and close the shades in the early evening to make it easier to fall asleep.
Go to sleep at your usual time: this last part may be challenging, depending on how sensitive you are to changes in sleep and sunlight patterns. One mistake people make during the switching to DST is staying up longer than usual. This can exacerbate all the disruptions caused by DST. Sleeping at your normal time helps make the transition as smooth as possible.
Contact a Los Angeles Car Accident Lawyer
The staff at Lerner and Rowe Injury Attorneys hopes that you have a better understanding of why California daylight saving time can lead to car accidents. Please share the information above with your friends and family to help increase their safety. Of course, some accidents happen no matter how safe you're being. If you've been in a car crash caused by the negligence or recklessness of another driver then contact us for immediate assistance.
The Los Angeles car accident lawyers at Lerner and Rowe are available to serve you 24 hours a day, 7 days a week. You can reach us by phone at 310-INJURED and online through LiveChat or encrypted contact form. Our lawyers have more than 240 years of combined experience winning fantastic settlements for injury victims. In fact, our attorneys have won more than $1-billion in the last 5 years for clients across the country. For the highest level of legal representation backed by unmatched customer service, Lerner and Rowe is the way to go.
The information on this blog is for general information purposes only. Nothing herein should be taken as legal advice for any individual case or situation. This information is not intended to create, and receipt or viewing does not constitute, an attorney-client relationship.