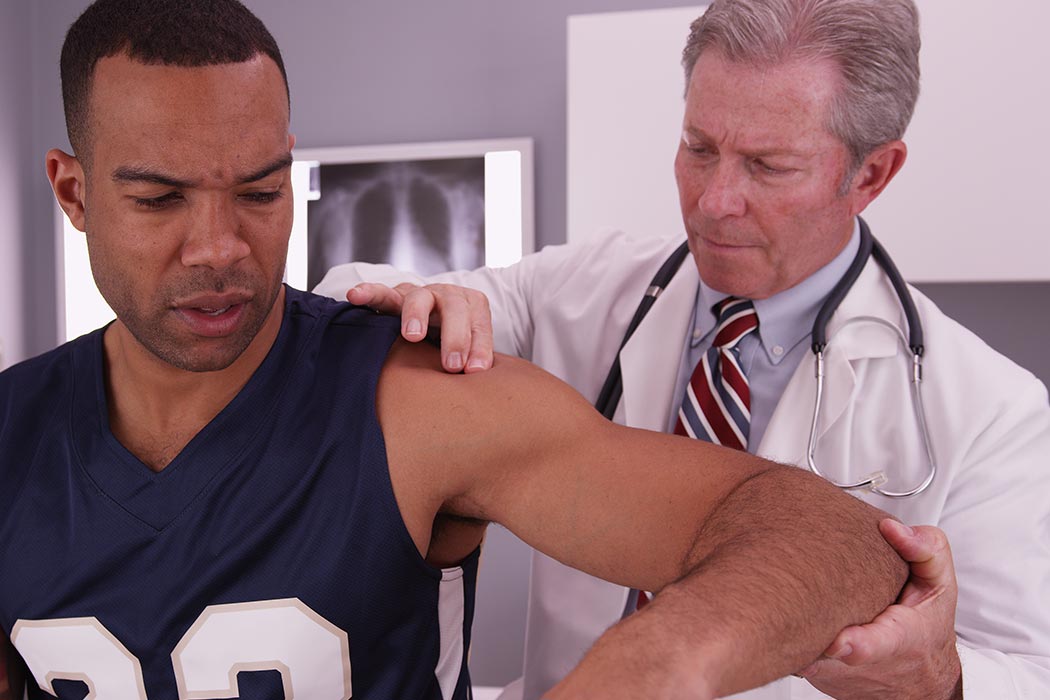 Professional athletes aren't the only ones who deal with sports injuries. Many adults are injured every year playing in adult sports leagues, pick-up basketball games or even exercising at the local gym. Competitive high school and college athletes often face similar injuries as professionals. Even children are prone to injuries during informal sports activities. More than 3.5 million kids aged 14 and younger receive medical attention for sports-related injuries each year, states Safe Kids Worldwide.
While your medical insurance may cover treatment costs, it doesn't cover lost wages, out-of-pocket expenses for medications and medical equipment or pain and suffering. Bullhead City personal injury lawyers can help you determine when to file a sports injury claim for compensation.
---
Assumption of Risk
Carelessness isn't involved in many sports injury cases, When you or your children voluntarily engage in sports, you know there's the possibility of being injured. This is referred to as assumption of risk. Which means you're taking responsibility for your actions and potential injuries. However, there are exclusions, which include:
Negligence
Willful or malicious conduct or intent
Faulty or defective equipment
While Arizona schools require parents to sign a release of liability form to allow their children to participate in sports, even this doesn't necessarily release the school from all liability.
When to File a Sports Injury Claim
You can typically handle less serious, soft tissue injures like minor cuts and bruises, muscle sprains and strained tendons or ligaments on your own. You'd do this by negotiating a settlement with the insurance company. However, you should contact experienced Bullhead City personal injury lawyers for more serious injuries, including head trauma, broken bones, deep gashes and so forth.
They will advise you about filing a lawsuit against a school district, league or sports center. They may also pursue litigation against another player, if the injury was the result of an intentional or malicious act by this participant.
Hire Top Bullhead City Personal Injury Lawyers
If your child's injury took place at a public school, you might have to file their injury claim by using the Arizona Governmental Tort Claims Act. You have a limited amount of time to file a sports injury claim against a government entity, so call Lerner & Rowe today!
We're available 24/7 to chat online or take your call at (928) 923-6777. Our Bullhead City personal injury attorneys offer free consultations and you don't pay a penny unless we win your case.