The Fourth of July is a day for picnics, water activities, celebration and fireworks. Unfortunately, accidents can happen that can bring the festivities to a direct and tragic halt. Here a three tips on how you can have a fun and safe holiday.
Avoid Serious Burn Injuries
 – A majority of
burn injuries
that occur over the holiday are generally avoidable. One of the best ways to do this is by keeping a watchful eye on children around grills and campfires. You should also practice extreme caution around fireworks. If they are legal in your area for personal use, follow directions, do not point them at another person and have water nearby to extinguish any fires.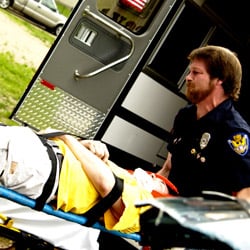 Avoid Drownings – Water tragedies can be averted by swimming safe, staying hydrated and sober. Children should not be allowed to swim without proper supervision and safety flotation devices in any size of water, whether it's in a kiddie pool, lake or at a water recreational facility. Adults should also swim smart by not mixing alcohol, heat exhaustion and unsafe horse play.
Drink Alcohol Responsibly – Mixing alcohol with driving, swimming or boating can be a combination for disaster. Plan to have a designated driver or take alternative transportation when you are going to holiday festivities and returning home. Also be aware that your reactionary functions will be compromised from drinking and you should not swim alone or operate a boat – both activities can be just as dangerous as drinking and driving.
If you or a loved one is injured in an accident over the Fourth of July weekend, or accused of a DUI offense, contact a Lerner and Rowe accident attorney or DUI attorney at (602) 977-1900. We are here to help you 24 / 7.