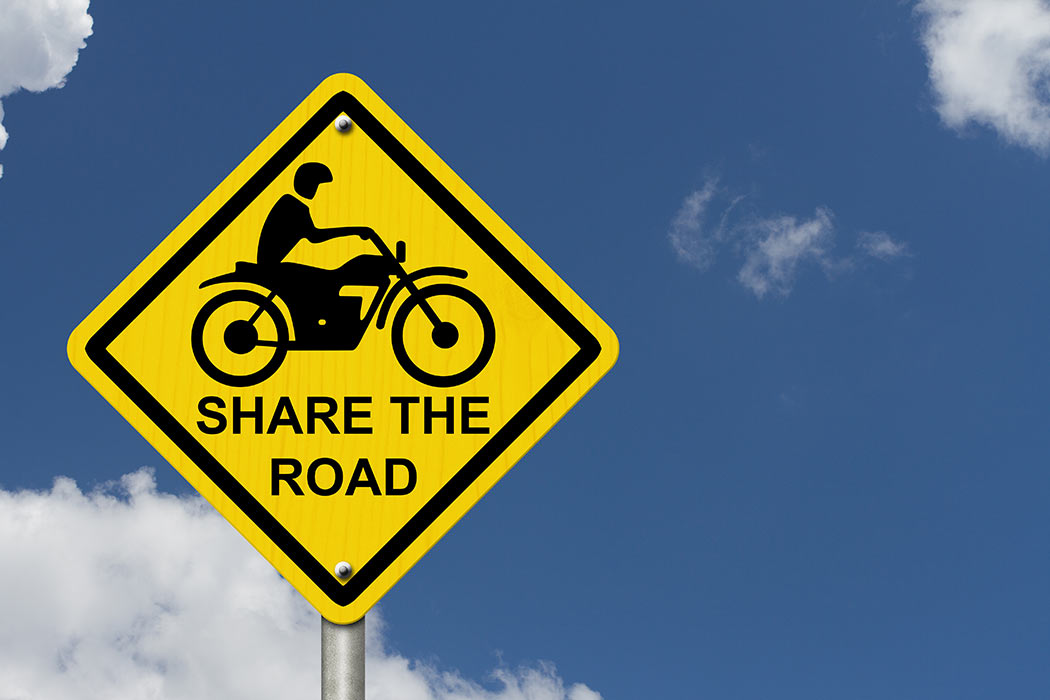 Every year, thousands of motorcyclists die in preventable accidents on US roads. Tens of thousands more are injured. Our Tucson motorcycle accident lawyers see more cases than we would like to that relate to these types of accident.
In a large portion of those cases, the cause of the accident was not something the motorcyclist did or did not do. It was simply because they were not seen by the driver of a car, truck or semi. Here's how you can help to prevent this type of preventable accident:
Be bike aware. Motorcycles are harder to spot than cars or trucks, so you need to actively look out for them on the road.

Always check your blind spot. Motorcyclists often report that car drivers simply don't check their blind spot before turning.

Always use your turn signals to indicate your intentions on the road, well before you change lanes or make a turn.

Take extra care to look for motorcycles in the road next to your car before you open a car door. Even if your car is stationary, you and any bikers alongside your vehicle could be hurt or killed if you don't!

Avoid stopping suddenly when you have a motorcycle behind you. It can be tough to stop quickly when you're on a motorcycle, and many riders find themselves rear ending vehicles that come to an abrupt halt.

Allow a greater following distance too, just in case something goes wrong for the rider ahead of you!

Finally, never try to share the lane with a motorcycle. Just because they're smaller than you does not mean you can ride alongside them. Treat them as you would any other vehicle.
Tips for Bikers from Tucson Motorcycle Accident Lawyers
Teaching car and truck drivers to be more bike aware is a great start, but as Tucson motorcycle accident lawyers, we see cases where bikers could be more careful too.
Be aware of your surroundings, and be as visible as possible. Avoid riding in bad weather or when you're tired. Drive defensively, and keep a large safe zone around yourself when you ride.
If something does go wrong and you are involved in a crash, you can contact our office at (520) 977 1900 any time, even outside of our 8 a.m. to 5 p.m. office hours, to talk to a qualified lawyer.