ATTENTION:
Veterans who served between 2003 to 2015, used 3M military issued earplugs and suffered hearing loss or tinnitus may be entitled to money damages.
Make Your Claim Now
U.S. military servicemembers, who suffered injuries from certain terrorist-backed devices between 2003 and 2011 may be entitled compensation.
Make Your Claim Now
Free 24/7 Consults
No Fees, Unless You Win!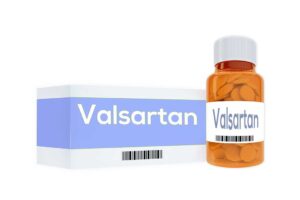 Valsartan is an active ingredient in prescribed medications that roughly 3 million people in the United States use to treat recent heart attacks, hypertension (high blood pressure) and other related medical conditions. The medication is usually prescribed in tablets containing 40 mg, 80 mg, 160 mg or 320 mg.
Most noteworthy, the blood pressure and heart medication valsartan became involved in a recent string of lawsuits after it was discovered that it may have been tainted by NDMA (N-Nitrosodimethylamine), a known cancer-causing substance.
For that reason, if you believe you or a love one was harmed after being treated with valsartan, please contact Lerner and Rowe Injury Attorneys for a free case consult. Make one call to 952-200-3129, or submit details through the free case evaluation form now.
What is NDMA?
According to the Environmental Protection Agency (EPA), NDMA has been proven dangerous to humans, possibly cancerous. As a result, short-term exposure to NDMA can result in damage to the liver, in addition to cancer.
Furthermore, overexposure to NDMA can result in the following symptoms:
Fatigue
Headache
Enlarged liver
Dizziness
Reduced function of lungs, liver and kidneys
Vomiting
Joint pain
Viral infection and more!
FDA Recall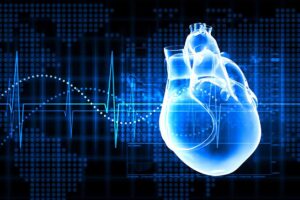 The FDA announced a voluntary recall for NDMA-affected valsartan as the recalled valsartan products pose an unnecessary risk to patients.
As a result the agency advised patients to check the label of their bottles of prescriptions for a manufacturer's name to determine if it was part of the recall.
Due to individual medical conditions, it is also advised they first contact their health care provider or pharmacist prior to discontinuing use of their medicine if it is included in the recall list.
Medical providers will go over any alternative options at that time.
The following list includes drugs that you may find on the recall list:
Diovan;
Prexxartan;
Valturna;
Exforge/HCT;
Byvalson; or,
Entresto.
The voluntary recall came after 22 other countries issued recalls of over 2,300 valsartan batches. While several drug companies voluntarily recalled valsartan, concerns remain about the contamination in the manufacturing plants located in China and India.
"We have carefully assessed the valsartan-containing medications sold in the United States, and we've found that the valsartan sold by these specific companies does not meet our safety standards," stated Dr. Janet Woodcock, director of the FDA's Center for Drug Evaluation and Research. "This is why we've asked these companies to take immediate action to protect patients."
Long-term Side Effects Linked to Valsartan
Most valsartan lawsuit inquiries are the result of patients experiencing a life-altering side effect after taking the medication long-term. Consequently, the most serious reported side effects linked to valsartan use include:
Liver damage;
Kidney cancer;
Gastric cancer;
Colorectal cancer; or,
Tumors.
You May be Eligible for Compensation
Currently, there have not been any valsartan settlements or verdicts. However, people have come forward to have their claims reviewed for potential lawsuits and future compensation. Examples of compensation that may be sought for injuries linked to long-term use of valsartan include:
Pain and suffering related to the diseases;
Cancer treatment costs;
Lost wages/economic losses;
Mental anguish; and,
Emotional distress.
Get a Free Valsartan Lawsuit Evaluation Today!
There are no up-front or out-of-pocket costs associated with submitting a valsartan lawsuit claim for evaluation. Hence, you'd only pay attorneys fees if you won compensation for your case.
So, contact Lerner and Rowe Injury Attorneys today at 952-200-3129, for a free valsartan case evaluation.