SOCIAL SECURITY CLAIMANTS SHOULD BE ABLE TO RECEIVE ONE FREE COPY OF THEIR MEDICAL RECORDS FOR PURSUIT OF DISABILITY CLAIMS.
Disabled individuals should NOT be denied Disability benefits because they cannot afford to pay for copies of their own medical records to submit.
Thousands of Phoenix's disabled population is denied help because the costs associated with obtaining medical records for their Social Security benefits application is out of control. Many cannot afford such outrageous fees medical providers require for a copy of their records. Without records, disabled individuals are unable to prove their disability to the Social Security Administration, and their benefits are denied. Including disability benefits they spent their entire life paying into.
These costly hurdles medical providers place in the way of the disabled are believed to be "reasonable fees":

+
$1 per page
Retrieval Fee
Labor Fee
Basic Fee
Search Fee
Copying Fee
+
$$$$$$$
Tax
$$$$$$$$$$$$$$$$$$
THEN MEDICAL PROVIDERS PRODUCE THE RECORDS ON A CD!
THE FEES ARE NOT BASED ON ACTUAL COST TO PRODUCE THE RECORDS!
| | |
| --- | --- |
| Red | States with no statutory limit. Cost not based on actual cost to produce records. |
| Yellow | Statutory limit based on actual cost of producing records. |
| Green | One free copy! |
| Grey | No Statute |
ONLY THREE OUT OF THE FIFTY STATES HAVE STATUTES THAT ALLOW FOR MEDICAL PROVIDERS TO DETERMINE WHAT IS REASONABLE!
FORTY-FIVE STATES LIMIT THE AMOUNT MEDICAL PROVIDERS CAN CHARGE FOR A REASON!
Please join us in our attempt to change Phoenix law to allow Social Security Disability Claimants to receive one free copy of THEIR OWN MEDICAL RECORDS for pursuit of their claim for benefits under the Social Security Act.
If you believe Medical Providers should only charge "ACTUAL COST" to produce records – let your voice be heard! Contact your local legislator today!
Find your Local Representative and contact them today!
Arizona House of Representatives | Arizona Senators
Our Social Security Disability Reform Petition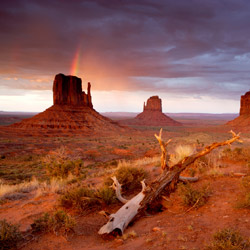 Until then, if you feel like your Social Security benefits are being held for ransom, give us a call. Our experienced social security attorneys know what is required to file a Social Security benefit claim for first-time applicants and for those who need to file an appeal after a denial.
Remember, there are certain deadlines that apply to Social Security applications and appeals. Please call us today at 602-977-1900 to schedule an initial free evaluation, or submit a review form online. Your application for benefits has a better chance of being approved with our help.
Changing State laws takes time.
Lerner and Rowe will continue to Fight for You!