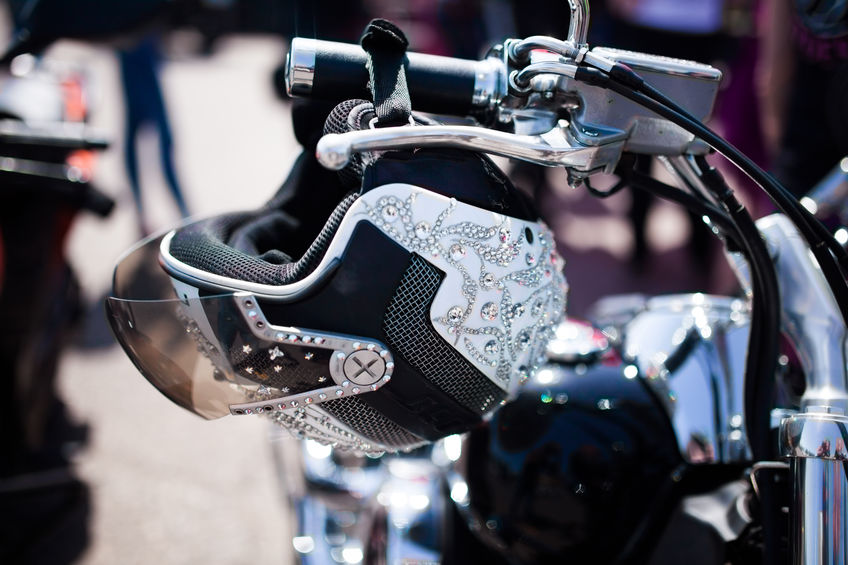 The open road and the wind in your face are just a couple of reasons that people love to take motorcycle rides and Las Vegas has some of the best around. Unfortunately with the open road, uncertainty abounds. No one likes being in a motorcycle accident. In fact, motorcycle accidents are quite deadly, often deadlier than car accidents. So, with this in mind, let Lerner and Rowe Injury Attorneys offer you a few motorcycle safety tips as well as what you should do after a Las Vegas motorcycle accident.
A Few Safety Tips
Are you unsure of what to do before you get on your motorcycle? Let us help you with these motorcycle safety tips:
Wear a Helmet
Wearing a helmet is incredibly important, especially when riding a motorcycle. Motorcycle riders do not have the protections that drivers of cars and trucks have. Motorcycles lack airbags and the safety of a metal box around them. When in an accident, motorcycle drivers fly off their vehicles. This is why you should always wear a helmet. You will be much more likely to survive in a crash.
Know your Skill
You should never get behind the wheel of any vehicle if you are uncertain about your skill level. Different types of motorcycles require different skill levels. For examples, sports motorcycles are lighter and faster. Therefore, they are also more unstable than normal motorcycles. Keep this in mind before choosing which motorcycle to ride.
Look Out for Hazards
Small hazards such as debris or uneven terrain might not bother cars or trucks, but to a motorcycle? Well, such hazards can be deadly. Therefore, keep an eye out for hazards on the road. Never speed, and always drive with your headlights on regardless of the time of day.
What to Do After Las Vegas Motorcycle Accidents
So, you've done all you could to avoid a motorcycle accident, but you get into one anyway. What now?
Seek Medical Attention
You should always seek immediate medical attention for yourself and for anyone else involved in the crash. Even if you think you aren't injured, you should still see a doctor right away. Seeking medical attention is not only important to your health but also to your legal case.
Collect Evidence
You should document the scene of the accident if possible. Take photos of all damages. Collect the names, addresses, phone numbers, etc. of all people involved in the accident and of witnesses. Record and document as much information as possible. This will help strengthen your case later.
Consult a Lawyer
One of the most crucial steps to take? Contacting a personal injury lawyer. These lawyers can help you get compensation for your pain and suffering because they have the knowledge and skill to put to work for your case. Never go to court alone! Most people are unfamiliar with the legal processes. If you do plan on pursuing a personal injury case, you should certainly talk with a lawyer at Lerner and Rowe Injury Attorneys.
Suffer an Injury from Las Vegas Motorcycle Accidents?
If you suffer an injury from Las Vegas motorcycle accidents, contact Lerner and Rowe Injury Attorneys right away! Our experienced personal injury lawyers work to get you the compensation you deserve.
Our offices are open Monday – Friday from 8 a.m. to 5 p.m. Call us anytime at 702-877-1500. Alternatively, you can contact us online and check out our LiveChat feature. Consultations are free. We do not collect any fees unless we win your case. So don't wait; contact Lerner and Rowe today!
The information on this blog is for general information purposes only. Nothing herein should be taken as legal advice for any individual case or situation. This information is not intended to create, and receipt or viewing does not constitute, an attorney-client relationship.