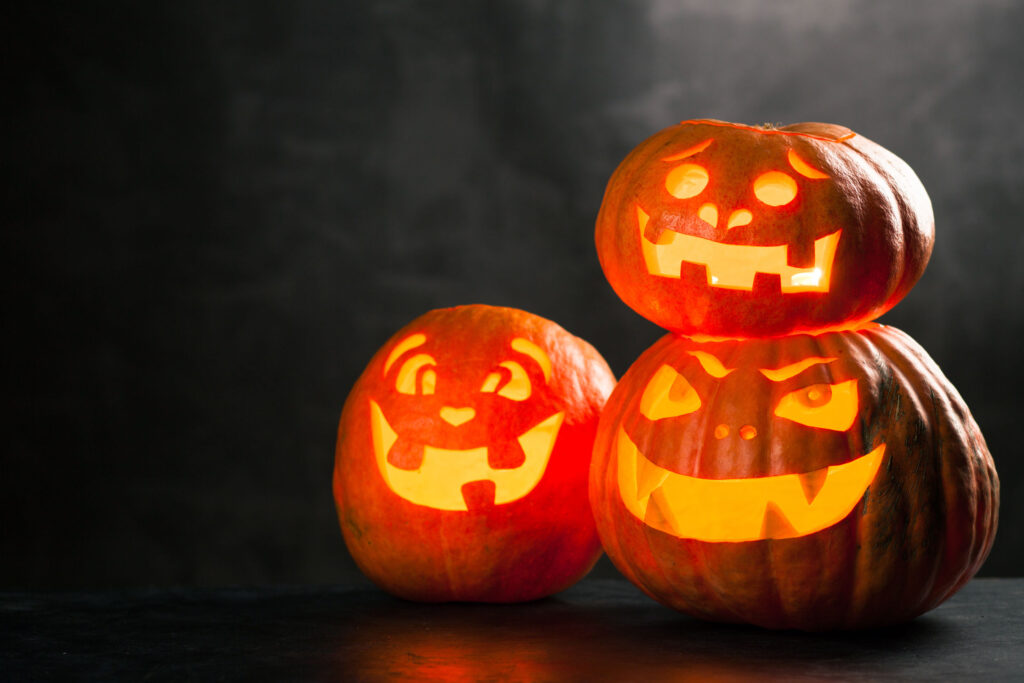 The COVID-19 pandemic has made holiday celebrations challenging in 2020. This is especially true for Halloween. Normally a joyous time for children to walk all over Las Vegas collecting candy from neighbors, the coronavirus has made it an opportunity to catch and spread a potentially deadly virus. To help you and your family stay safe during Halloween 2020, Lerner and Rowe Injury Attorneys presents this Las Vegas Halloween Safety guide.
Find Alternatives to Trick-or-Treating
The Centers for Disease Control and Prevention (CDC) advises against trick-or-treating and other in-person Halloween events. To keep Halloween fun and safe for your family, consider these alternatives to trick-or-treating.
Have a pumpkin carving party for your family
Decorate your house to make it "haunted"
Organize a scavenger hunt with candy hidden throughout your home
Have a Halloween movie night
Use an app like Nextdoor's "Treat Map" to find sites you can visit while maintaining strict social distancing
If you plan on celebrating Halloween outside of your home, but in a socially-distanced fashion, it's important to use extra precautions in light of the coronavirus spread. Pack ample hand sanitizer and disinfectant wipes.
If you go to a park with your family, please consult our COVID-19 park safety guide. Las Vegas Halloween safety is a big challenge in 2020, and the safest celebration possible is one that adheres to CDC recommendations.
COVID-19 and Trick-or-Treating
Some people and their children will insist on trick-or-treating as part of their Halloween. While this is inadvisable, there are things that you can do in order to make it safer. They include:
Using a mask that covers your nose and mouth as part of a costume
Only accepting or giving treats outdoors
Setting up treat pickup stations outside your home
Using hand sanitizer after you accept or give a treat
Only having extended contact with people in your household
Again, the CDC does not recommend trick-or-treating. If you must make it part of your Halloween, please be much more cautious than normal in order to increase your family's Las Vegas Halloween safety.
Las Vegas Halloween Safety Starts at Home
The entire team at Lerner and Rowe Injury Attorneys hopes that you and your family have a wonderful Halloween. In addition to regular Halloween precautions, such as inspecting candy for signs of tampering, supervising children during pumpkin carving, and being mindful of slip-and-fall-injuries, please follow the CDC's recommendations on COVID-19. Wearing a mask, washing your hands frequently, and social distancing will go a long way towards keeping your family safe.
Should you or a family member suffer an injury during Halloween, please know that Lerner and Rowe is available to assist you 24 hours a day, 7 days a week. Our team is standing by at 702-877-1500 to take your call. You can also contact our LiveChat representatives online or submit your case information via encrypted form. Consultations are free and we do not charge and fees unless your case is won. Winning you maximum compensation for your injuries is our highest priority.
The information on this blog is for general information purposes only. Nothing herein should be taken as legal advice for any individual case or situation. This information is not intended to create, and receipt or viewing does not constitute, an attorney-client relationship.