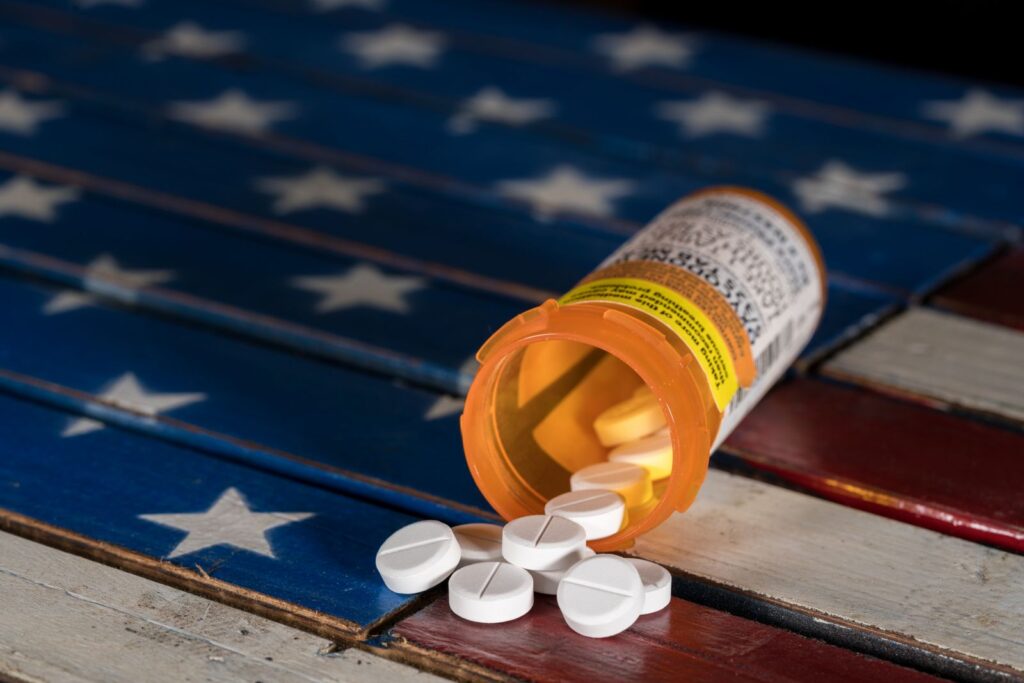 In a landmark Johnson & Johnson opioid lawsuit, Cleveland County District Judge Thad Balkman decided in favor of Oklahoma. State Attorney General Mike Hunter originally sought $17.5-billion from Johnson & Johnson, claiming that the company's opioids (developed by its Janssen Pharmaceuticals branch) claimed the lives of more than 6,000 Oklahomans and decimated the lives of thousands more. Judge Balkman's Johnson & Johnson opioid lawsuit decision requires the company to pay $572-million.
Opioids Led to Public Nuisance
While the original lawsuit contained a broader array of charges, it was later fine-tuned into a "public nuisance" case. Judge Balkman's Johnson & Johnson opioid lawsuit decision stated that company salesmen used aggressive and dishonest tactics to coerce doctors into prescribing Jannsen opioids, including funding articles in medical journals, paying for speaking engagements, and claiming that its painkillers were not addictive.
Thanks to Johnson & Johnson's sales tactics combined with doctors with lax prescription practices, millions of opioid addicts were created. This has been a particularly troublesome issue in Midwestern states like Oklahoma.
According to The Centers for Disease Control and Prevention, opioid overdoses in the Midwest increased 70 percent from July 2016 through September 2017. Additionally, The Substance Abuse and Mental Health Services Administration claimed that more than 1.7-million people in the United States "suffered from substance use disorders related to prescription opioid pain relievers."
Janssen Pharmaceutical products have been prescribed in Oklahoma since the 1990s.
Opioid Addiction and Infant Sickness
While it's clear that pharmaceutical companies helped create an epidemic that affects millions of people, the problems aren't restricted to adults and teenagers. Sadly, opioid abuse can lead to neonatal abstinence syndrome (NAS). This illness affects newborns that were exposed to drugs while in the womb. Babies with NAS go through withdrawal, sometimes suffer from low birth weight and jaundice, and may require an extended stay in an intensive care unit.
Although many people associate addiction with adults, neonatal abstinence syndrome is a terrible problem that has been growing alongside the prevalence of opioids. Judge Balkman highlighted the sickness in his Johnson & Johnson opioid lawsuit decision, stating that "The defendants caused an opioid crisis that's evidenced by increased rates of addiction, overdose deaths, and neonatal abstinence syndrome"
The Oklahoma Johnson & Johnson opioid lawsuit is the first of many. Several states are suing multiple pharmaceutical companies for their roles in the opioid addiction epidemic and neonatal abstinence syndrome. If your baby or the baby of a loved one suffers from NAS, please contact Lerner and Rowe as soon as possible.
Contact an Opioid Addiction Lawyer
As you can see from the Johnson & Johnson opioid lawsuit in Oklahoma, pharmaceutical companies are believed to play a major role in creating the addiction crisis in America. Between alleged unscrupulous salesmen and easily swayed doctors, millions of addicts were created and thousands have died from opioid overdoses. If your child suffers from neonatal abstinence syndrome because of opioids, please contact Lerner and Rowe Injury Attorneys for a free consultation. We will strive to earn the maximum level of justice for your family as you work towards recovery.
You can visit the offices of Lerner and Rowe Monday through Friday between the hours of 8:00 a.m. to 5:00 p.m. You can also contact us 24/7 via phone at 844-977-1900 or online through our convenient LiveChat and form features. If opioids have wreaked havoc on your family's life, do not hesitate to contact us.
The information on this blog is for general information purposes only. Nothing herein should be taken as legal advice for any individual case or situation. This information is not intended to create, and receipt or viewing does not constitute, an attorney-client relationship.