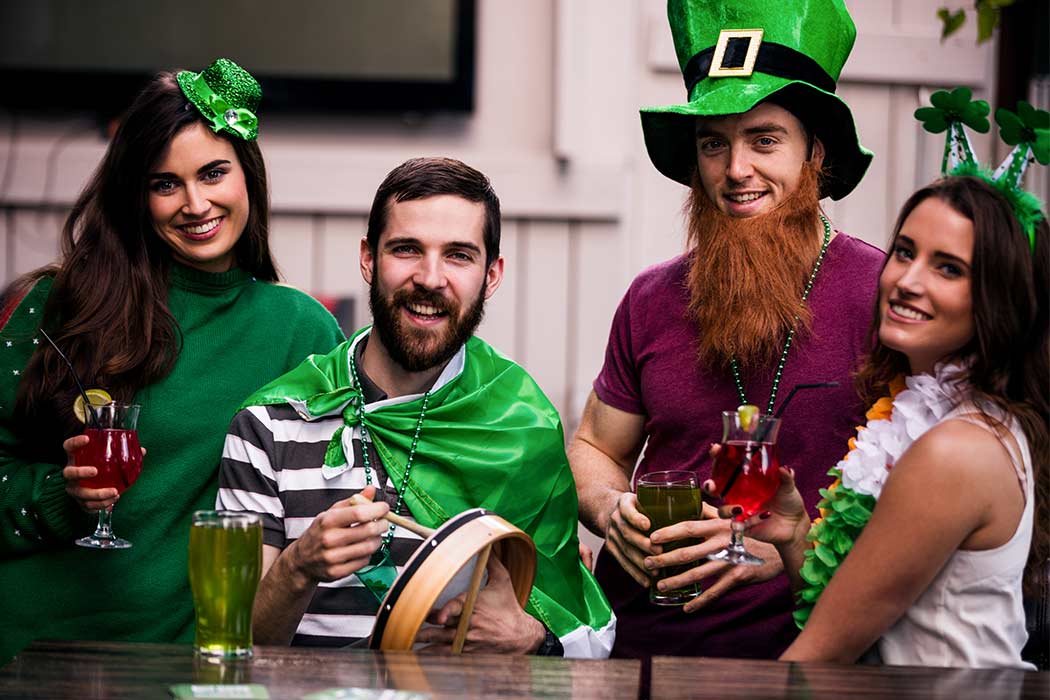 St. Patrick's Day is a day of celebration and fun for many. It's a day to relax, celebrate with friends and enjoy holiday fun and festive traditions.
However, it's also (unfortunately) common for party goers to have a little bit too much to drink and then get behind the wheel. As a result, it's one of the most dangerous holidays to be on the road – or, even to be a pedestrian.
---
How You Can Avoid Car Accident Injuries on St. Patrick's Day
Here are a few tips from our Bullhead City personal injury attorneys to help you avoid injuries this St Patrick's Day:
Never drive if you've had anything to drink, or ride in a car with a driver who has.
Take care of transportation needs before the celebrations begin by:

Appointing a designated driver in your group. This person should agree to have nothing alcoholic to drink during your celebrations, so that he or she will get you home safely.
Arranging for a cab or friend to pick you up. If no one wants to be the designated driver, make arrangements to call a cab or another form of safe transportation.
Using a sober ride program. Local cab services and AAA often offer free safe rides on holidays where drunk driving is a common problem. Call ahead to arrange a ride or to learn more details.

Don't let friends drive drunk. If you are aware that someone intends to, stop them. Call a cab, offer them a ride with your designated driver, or call a friend to come and pick them up.
How You Can Avoid Pedestrian-Accident Injuries on St. Patrick's Day
Be alert. Make sure that you use cross-walks and look both ways before you cross a street. Also, keep an eye out for reckless drivers and others that may cause you harm.
Remember that there is safety in numbers. Walking the streets alone at night is not the best choice. This is especially true if you have been drinking or are around an area where groups of others have been drinking. A single walker is less likely to been seen by drivers at night and more likely to attract those intent on bad behavior.
Don't let friends walk away drunk. In 2014, the National Highway Traffic Safety Commission stated that about 34% of pedestrians who were hit and killed by cars that year were legally intoxicated. Keep your friends and yourself from being a statistic in 2017 and make sure that you have a safe way to get home.
Who Can You Contact If You are Injured?
If you are injured this St. Patrick's Day because of a drunk driver's negligence or another's reckless actions, you have rights. Call our Bullhead City personal injury law firm at (928) 923-6777 to represent you in your personal injury case. Our office hours are 8:00 AM to 9:00 PM, but we are available to take your call 24/7.
Who Can You Contact If a Loved One Dies?
If a loved one has died due to a drunk driver's negligence, you also have rights. Our Bullhead City personal injury law firm has an experienced legal team that includes a board certified Personal Injury and Wrongful Death attorney.
Contact Lerner and Rowe's Bullhead City Personal Injury Attorneys
With over 100 years of combined litigation experience, Lerner and Rowe Injury Attorneys is devoted solely to representing personal injury cases. We will fight against unreasonable insurance company settlement offers to get you the most compensation possible. We also offer free consultations 24/7, 365 days a year. Injured? Please contact our skilled personal injury attorneys in Arizona today.