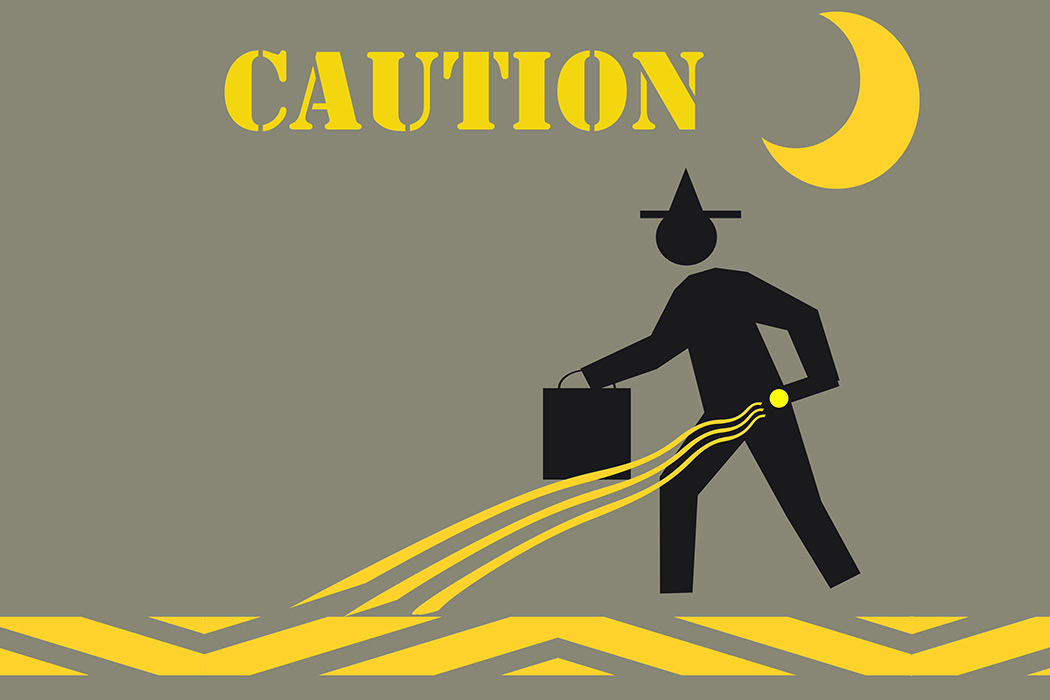 According to the National Highway Traffic Safety Administration (NHTSA), Halloween is the second highest day for fatal pedestrian injuries. The main reason being the increased amount of costumed characters that are roaming the streets over the holiday. At Lerner and Rowe, our Phoenix personal injury attorneys and legal team want all adults and children to enjoy a safe and injury free Halloween. That is why we put together the following Halloween pedestrian injury prevention tips.
See & Be Seen to Avoid a Halloween Pedestrian Injury
Lingering in darkness and blind spots might be ideal for ghost and goblins, but can be extremely dangerous for the average costume wearing pedestrian.
You can escape the dangers of low visibility to others and yourself by:
Carrying glow sticks and flashlights to see better and to be seen;
Wearing a brightly colored costume and enhancing it with strips of reflective tape;
Cutting bigger eye holes in masks or opting for face paint so that your own vision is not blocked.
Walk This Way
One distracted driver can turn a night-o-fun with friends into a night-of-fright spent at an emergency room.
You can help prevent being hurt with a pedestrian injury by remembering to always look both ways before crossing a street and:
Never darting out into the street;
Not crossing a street in between parked cars;
Being extra cautious when cars are turning or backing up;
Crossing alleys and driveways carefully;
Walking on sidewalks whenever possible;
Walking as far to the left as you can, while facing traffic when there isn't a sidewalk;
Not assuming that if one car stops, all the rest will;
And, planning a route that requires the fewest street crossings.
Hurt on Halloween? Our dedicated legal team helps injury victims get the care and compensation they deserve.
Contact the best Phoenix personal injury attorneys* at Lerner & Rowe 24/7. Just make one call to 602-977-1900, or chat with a live representative online.
* Voted Best of Our Valley in AZ Foothill Magazine's 2016 independent reader poll.