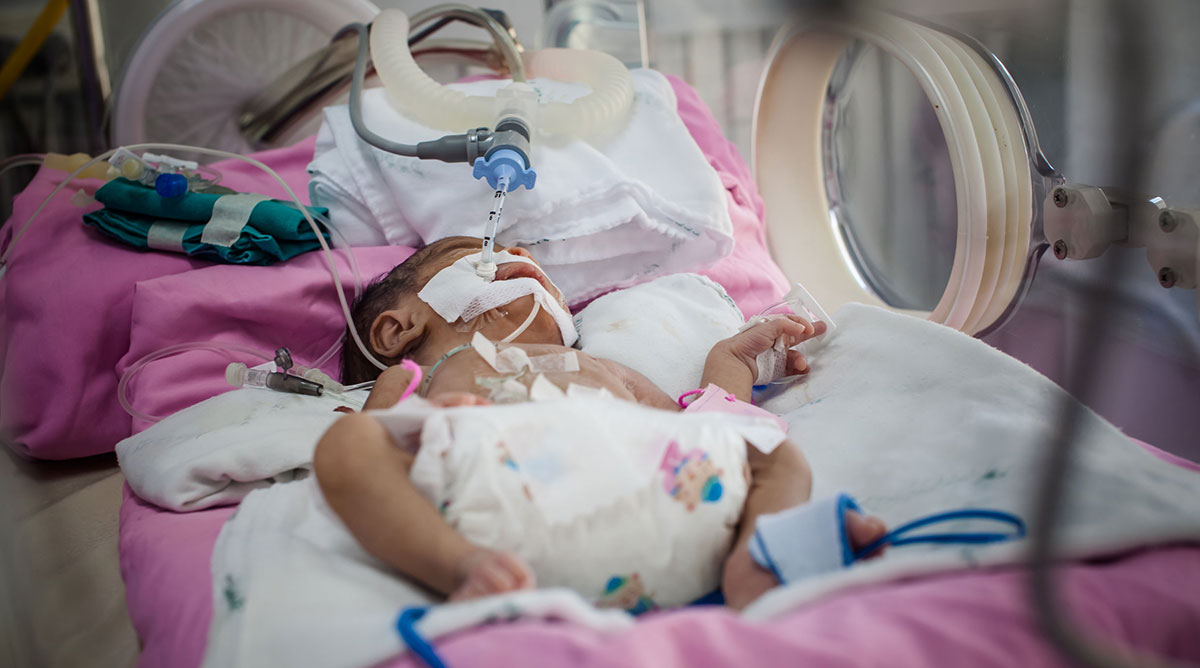 Neonatal Abstinence Syndrome (NAS) occurs when a newborn baby no longer has exposure to drugs or other substances that they were exposed to while in the womb.
A baby diagnosed with NAS is at greater risk for experiencing:
If your newborn has been diagnosed with NAS and was hospitalized for longer than a week as a result, please contact us today. You may be entitled to file a NAS lawsuit. Our legal team has no fear in holding drug manufacturers and large pharmaceutical companies accountable.
---
Diagnosing Babies with NAS
Other health conditions can produce the same or similar symptoms as NAS. To help determine if a baby does suffer from NAS, a health care provider will ask the birth mother is she has a history of drug use.
If she does, she will be further questioned about which drugs she took during pregnancy, and when she took the last dose. If a doctor finds it necessary, a mother's urine may be screened for drugs also.
Opiates & Other Drugs
When a mother ingests alcohol, nicotine, cocaine, or marijuana it can then be transferred to a baby through the placenta during pregnancy. So same applies to heroin, or any of the other following varieties of opioids listed below. This transfer can create a dependency in a baby while in the womb and other medical complications.
After birth, a baby may experience withdrawals and other symptoms since they no longer have access to the drug(s) once supplied through the umbilical cord.
Common opioids manufactured, sold and prescribed include:
Codeine
Buprenorphine
Fentanyl
Hydrocodone
Hydromorphone
Morphine
Oxycodone
---
Signs and Symptom of NAS
Signs and symptoms of NAS can differ for each baby. Most symptoms present within three days or 72 hours of birth, but some may happen immediately after birth. Or, not until a few weeks after birth. They can even last as little as one week to as long as six months after birth.
To diagnose withdrawal, doctors may perform tests on a baby including:
The NAS scoring system. This assigns points based on each symptom and the severity. The infant's score can help determine treatment options.
Toxicology (drug) screen of urine and first bowel movements (also known as meconium). Doctors can also test a small piece of the umbilical cord.
---
Defendants Named in MDL No. 2804
MDL No. 2804 is a consolidation of plaintiff cases that includes not only individuals, but also hospitals, third-party payors, cities, counties, states, and Native American tribes. Not all NAS opioid lawsuits fall under MDL No. 2804 as some attorneys believe a better outcome can result by remaining separate.
Opioid manufacturers, distributors, and physicians have been named defendants in the multidistrict litigation. These manufacturing and distributor defendants currently face allegations of improper marketing. Additional allegations include inappropriate distribution of prescription opiates. Physicians, identified as "key opinion leaders," face allegations of receiving financial encouragement by manufacturing-defendants to push opioids over alternative prescriptions.
Manufacturers and pharmaceutical defendants named in MDL No. 2804 include:
Actavis
Allergan
AmerisouceBergen
Cardinal Health
Cephalon
Endo
Janssen
McKesson Corp.
Teva
Watson
---
Purdue Pharma's Guilty Plea
In October 2020, drugmaker Purdue Pharma entered a plea agreement between the United States Attorney's Office for the District of New Jersey, the United States Attorney's Office for the District of Vermont, and the United States Department of Justice, Civil Division, Consumer Protection Branch (collectively, the "United States") for three federal criminal charges as part of a settlement of more than $8 billion.
Purdue Pharma agreed to plead guilty for:
A dual-object conspiracy to defraud the United States
Violating federal anti-kickback laws related to their payments to health care providers
Violating federal anti-kickback laws related to their payments to Practice Fusion, a cloud-based electronic health records platform
The plea agreement does not, however, release any of the company's executives or owners — members of the Sackler family — from criminal liability. Criminal investigations are ongoing even though family members allegedly claim they acted "ethically and lawfully."
---
NAS and Lerner and Rowe
If your newborn has been diagnosed with hydrocephaly, glaucoma, certain congenital heart defects, spina bifida or gastroschisis due to NAS, contact us today. Lerner and Rowe Injury Attorneys will work hard to ensure that you get the justice you deserve.
Lerner and Rowe Injury Attorneys has years of experience to put to work for your case. So, don't wait and contact us today. We look forward to speaking with you and answering all your questions.