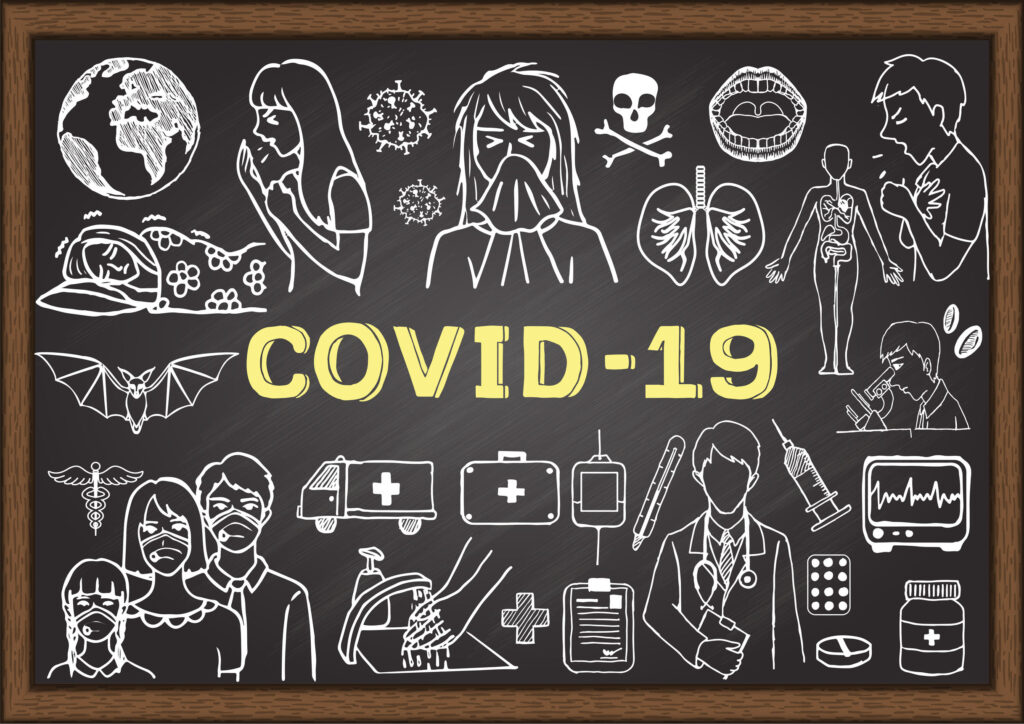 Updated March 17, 2021: Governor Steve Sisolak announced that all Nevadans 16 and older will be able to schedule appointments for COVID-19 vaccination starting April 5, 2021. Vaccines are currently available to Nevada residents ages 55 and older. If you live in the Las Vegas area and would like to schedule a vaccine appointment then head to the Southern Nevada Health District website.
---
Updated March 2, 2021: The Southern Nevada Health District (SNHD) has announced that it has expanded eligibility for the COVID-19 vaccine. In addition to those that were previously eligible, the vaccine is now available to:
Nevadans 65-69 years
Public Safety & Security

NV Dept. of Corrections staff
Law enforcement, public safety and national security
State and local emergency operations managers/staff

Frontline Community Support

Education (Pre-K & K-12) and childcare — public/private/charter school settings
Nevada System of Higher Education (NSHE) frontline educators, staff and students
Community support frontline staff (i.e. frontline workers who support food, shelter, court/legal services, social services, public utilities, and other necessities of life for needy groups and individuals)
Continuity of Governance (state and local)
Essential public transportation
Remaining essential public health workforce
Mortuary services

Frontline Supply Chain & Logistics

Agriculture and food processing
End-to-end essential goods supply chain (includes manufacturing, transport, distribution and sale of essential items)
Utilities and communications infrastructure
Nevada Department of Transportation and local emergency road personnel
Essential airport operations
Other essential transportation
If you are interested in making an appointment to receive a COVID-19 vaccine then please visit the SNHD website.
---
Update February 14, 2021: Governor Steve Sisolak signed Emergency Directive 037, which loosened restrictions on gatherings. Starting February 15, food and beverage establishments, exercise venues, gaming floors, and amusement venues will be allowed to operate at 35% capacity or 100 people, whichever is less. Places of worship, museums, art galleries, aquariums, shopping malls, cannabis establishments, and community centers will be allowed to operate at 50% capacity or 100 people, whichever is less.
Should Nevada's COVID-19 situation continue to improve, most venues will be allowed to operate at 50% capacity or 250 people, whichever is less. Additionally, youth and recreational sports tournaments will be allowed to resume. For additional information, please see this chart.
---
Update January 20, 2021: President Joe Biden issued an executive order that mandates mask use on federal property. Masks will be mandatory in all federal buildings and on all federal lands. This includes national parks, federal buildings, and transportation (airports, planes, ships, many intercity buses, trains, and other public transportation). Additionally, all federal employees will be required to wear masks while working on federal property.
The mask mandate follows the recommendations of the Centers for Diseases Control and Prevention (CDC). If you plan to visit any Nevada courthouses, post offices, or other federal business offices, please be advised that mask use will be required.
---
Update January 11, 2021: The Southern Nevada Health District is accepting appointments for COVID-19 vaccinations through its online portal. Vaccines will be administered at several locations throughout Las Vegas and Henderson. The first phase of vaccinations covers seniors 70 and older, as well as frontline and essential workers. The website will be updated as the vaccine becomes available to more people.
---
Update December 21, 2020: Scientists at the Nevada Genomics Center in Reno have discovered a COVID-19 mutation. Early indications are that the new mutation is possibly more infectious than the previous strain. However, it will be weeks until scientists understand the full impact of this coronavirus variant.
The COVID-19 mutation was discovered from 200 samples taken throughout Nevada, but primarily from the northern part of the Silver State. While scientists are working to learn more about the coronavirus mutation, Lerner and Rowe urges you to follow the safety tips below.
---
Update November 10, 2020: Governor Steve Sisolak has urged Nevadans to stay at home as much as possible for the next two weeks. As the weather in Nevada has cooled, COVID-19 cases and hospitalizations have started to rise. At a recent press conference, Sisolak said, "If you don't have to go out, don't go out. Reduce your time in public to what is necessary and limit any and all exposure to those outside your household." While new closures of nonessential businesses aren't on the table yet, Sisolak suggested that additional measures may be necessary if infections and hospitalizations continue to climb.
---
Update March 17, 2020: Governor Steve Sisolak has ordered all nonessential businesses in Nevada to close for 30 days. Essential services such as police departments, fire departments, groceries, hospitals, and pharmacies will remain open. Restaurants with take-out and drive-through options will be allowed to remain open, but dine-in will not be available. The governor expects businesses to comply by noon on March 18, 2020.
---
Like many parts of the world, Las Vegas has been hugely impacted by COVID-19, the disease caused by the latest coronavirus strain. Major hotel chains, such as MGM Resorts and Wynn Resorts, have announced closures. Concerts, sports events, and other shows have been canceled or put on hold. Clark County schools have also closed. Additionally, some restaurants have temporarily shut down, with many more likely to follow.
With a major disruption to typical Las Vegas life, it's important to be mindful of the new normal. To help you prepare, Lerner and Rowe Injury Attorneys hopes that you'll follow these COVID-19 safety tips.
Exercise Caution at Stores
"Panic buying" has been rampant since COVID-19 cases have been reported in America and has only gotten worse since a national emergency was declared. People have rushed to stores, aggressively stocking up on food and supplies. As such, many groceries and big box stores are in disarray. Numerous products litter aisles and sometimes spill out of their containers, which can lead to a slip-and-fall accident. Walk slowly and keep a careful eye on the floor to avoid slipping on products or taking a bad step.
You will need to remain vigilant outside stores too. With so many people shopping, parking lots are more crowded than normal. It's an abnormal time and some people are more concerned about quickly buying what they need than driving safely in parking lots.
The lack of mindfulness combined with feelings of panic could lead to a serious car accident or pedestrian accident. Drive slowly as you navigate the parking lot and watch out for other vehicles as you make your way back to your car.
Lerner and Rowe Injury Attorneys wants you and your family to stay safe while you gather the food and supplies that you need. If you suffer an injury in a store or in its parking lot despite following Coronavirus safety tips, please contact us for immediate assistance.
Between your injury and the COVID-19 pandemic, you'll have a lot on your mind. Lerner and Rowe Injury Attorneys is here to alleviate some of your worries. Our courteous professionals will find you the help you need, while our able attorneys will fight to win you maximum compensation for your injuries.
Keep These Websites Handy to Stay Informed
The recent coronavirus outbreak is arguably the biggest pandemic in decades. Staying well-informed is one of the best things you can do for you and your family. Getting good information from proper sources is one of the most important COVID safety tips to follow. Here are some trusted resources you should keep handy.
Beware of COVID-19 Scams
Unfortunately, there are unscrupulous people that will try to take advantage of others during this difficult time. From price gouging to selling quack medicine, there are profiteers looking to capitalize on the fear and uncertainty caused by COVID-19.
To help keep your wallet safe from predators, please check with the Better Business Bureaus' coronavirus page. If you hear of something that sounds suspicious, check with one of the trusted resources listed above. Be especially careful of information circulating on social media, which unfortunately conveys incorrect data and promotes scam products.
If you or a loved one have been harmed by a coronavirus "cure" that turns out to be a dangerous product, our capable lawyers can help you.
Stay Safe and Follow Our COVID-19 Safety Tips
Please know that Lerner and Rowe Injury Attorneys stands with you during this difficult time. We genuinely hope this crisis passes swiftly and that your family stays safe. Please follow CDC recommendations on public gatherings and social distancing. The best way to get through this pandemic is by everyone working together.
Unfortunately, accidents can happen no matter how closely you follow COVID-19 safety tips. Be assured that we will still be available 24/7 to take care of your legal needs. You can call us at 702-877-1500 or speak with one of our representatives through LiveChat. Please take care of yourself and your family.
The information on this blog is for general information purposes only. Nothing herein should be taken as legal advice for any individual case or situation. This information is not intended to create, and receipt or viewing does not constitute, an attorney-client relationship.