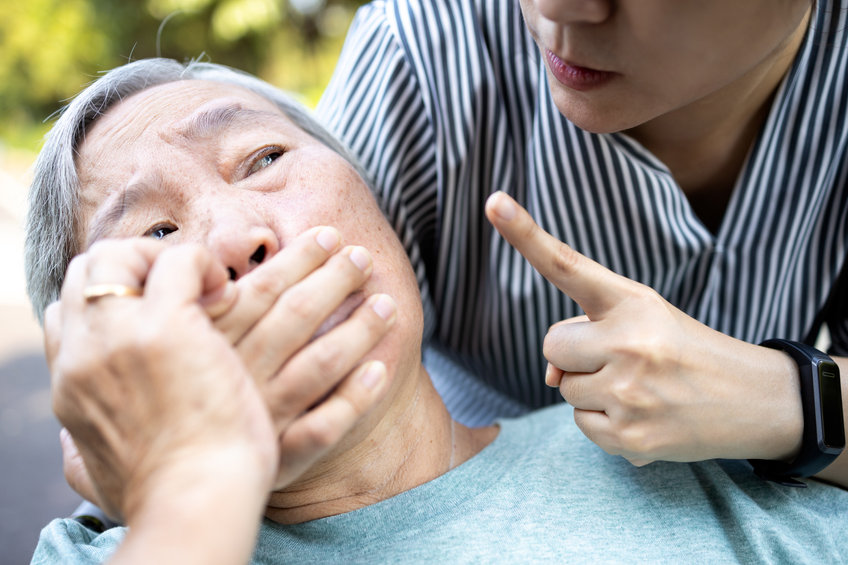 You may think that nursing home abuse or elderly negligence in Joliet, IL would never happen. Unfortunately, nursing home abuse can happen in any facility, no matter how great of a reputation it has. Physical and emotional abuse can occur, especially if the care team is understaffed or feels undervalued. This is especially troubling and painful to Joliet nursing home abuse and neglect victims, as well as their families.
If you suspect that there has been nursing home abuse directed at your loved one, it's time to call the Illinois nursing home abuse lawyers at Lerner and Rowe Injury Attorneys. We will help you fight to hold the facility and its staff accountable for their negligent and harmful actions. Let us know your concerns today by setting up a free case consultation by calling 708-222-2222, using our LiveChat feature, or filling out our FREE online form.
---
Signs of Nursing Home Abuse
Nursing home abuse comes in many forms, so it may not always be obvious at first. However, there are indicators that you can watch out for. Some of these warning signs are very subtle, while others may be shocking.
First, watch for social isolation. If you notice your loved one has been left alone for a very long time, and has made no connections with others, watch closely for other signs of abuse. Your loved one may also show signs of low self-esteem, or develop depression and/or anxiety. Any one of these may indicate that abuse has been happening behind closed doors.
Other Warning Signs of Abuse
Poor hygiene
Unexplained injuries, even if they are small
Bed sores / ulcers
Bruising
Unjustified slip and falls
Medication errors that lead to further medical treatment
Dehydration
Malnutrition
Extreme weight gain
Unexpected weight loss
If you notice any of the above, or you have noticed one of these conditions already and it has since worsened, your loved one may be suffering from physical and/or emotional abuse.
---
What Can You Do About Nursing Home Neglect?
Of course, report your suspicions and consider moving your loved one out of harm's way as quickly as possible. You can use this tool to find a place in or near Joliet that is up to state standards.
While you research other facilities, make sure that you also collect any evidence of the suspected abuse. Take pictures of anything suspicious you notice in your loved one's room. Note any physical harm with pictures and documents. Write down anything your loved one shared with you that may indicate abuse. Keep medical documents, too, and collect witness testimony if possible. All of this documentation can be used later by an attorney for nursing home injuries to help prove fault and negligence.
---
How a Joliet Nursing Home Abuse Lawyer Can Help
The Illinois nursing home abuse lawyers at Lerner and Rowe will be able to look at all of the evidence that you have collected, and determine how strong of a case you and your family have presented. From there, your lawyer will build a case to hold the negligible party accountable for their actions.
In some cases, nursing home abuse can turn into a case of medical malpractice, or even wrongful death. In either case, it is especially necessary that you seek out a lawyer for assistance. So, don't hesitate, and seek assistance today from an attorney for nursing home injuries.
---
Work with an Attorney for Nursing Home Injuries at Lerner and Rowe
At Lerner and Rowe, our Joliet injury lawyers handle only cases of personal injury and wrongful death law. So, you can rest assured that your nursing home abuse case is in experienced and focused hands.
We also understand that this is an especially upsetting time. So, we want to make sure you know that we are committed to providing excellent communications with our clients. We are available to take your call 24/7, and even on the weekends.
There is also no fee until we win your case, which means that you won't have to worry about extensive legal fees keeping you from getting the help you need.
Connect with us today to schedule your family's free case evaluation and consultation by calling 708-222-2222. Or, fill out this confidential online form. You can also talk to a live representative via LiveChat. Don't wait to seek out the justice you and your family so deserve. Call the Joliet nursing home abuse lawyers at Lerner and Rowe Injury Attorneys today.