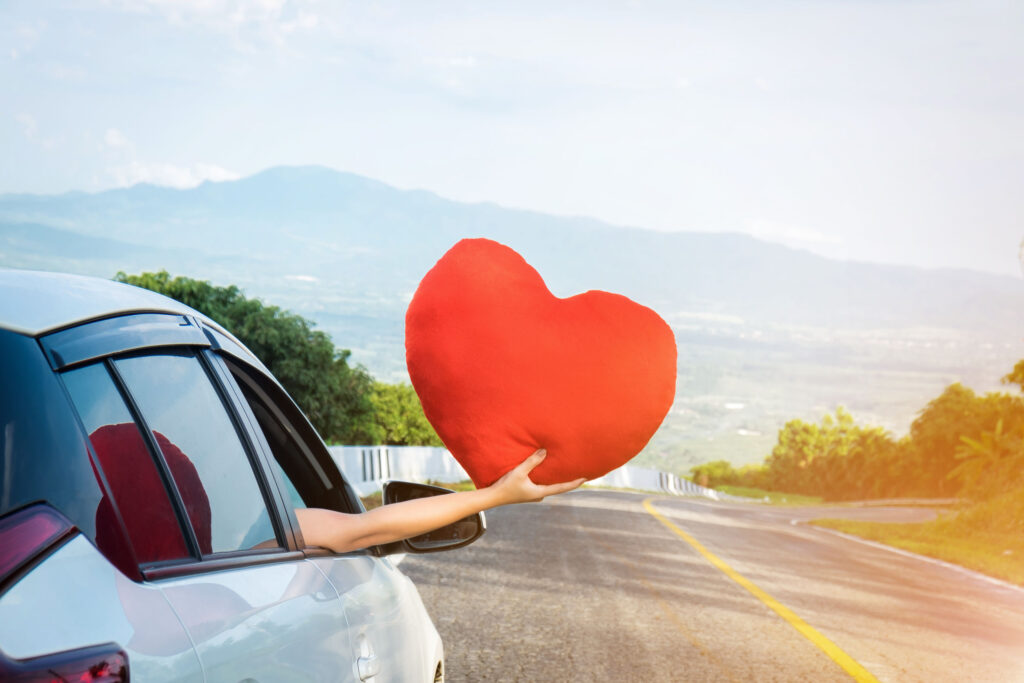 Romantic walks, weekend getaways, bottles of champagne—Valentine's Day can be filled with unforgettable moments. Hopefully they're unforgettable for all the right reasons and not a personal injury! There are a number of things that could go wrong during the holiday. Make sure to keep your day as sweet as possible with these Valentine's Day safety tips. And if something does go wrong, give Lerner and Rowe Injury Attorneys a call. Our Chicago personal injury lawyers answer are available 24 hours a day, any day of the year—even on February 14th.
Valentine's Day Safety Concerns and Tips
When it comes to safety, you have a number of things to consider. See the scenarios below to become aware of the risks you take heading out for Valentine's Day fun. Then, learn what to do when it comes to these risks. And if a person's or company's negligence or recklessness causes you personal injury, call our Chicago personal injury lawyers.
Bad Weather
Chicago, like the rest of the Midwest, sees severe winter storms each year. February sees inclement weather, including huge amounts of snowfall, mixed with freezing rain. Consequently, severe winter weather poses dangerous driving conditions. Be sure to prepare yourself by checking the weather before you head out, maintaining your vehicle regularly, and following appropriate winter driving safety.
If you must travel, leave yourself plenty of time to get where you are going and make sure you have an emergency kit in your vehicle at all times. Be aware that weather-related car crashes happen with bad weather, especially throughout the Midwest; some even deadly.
Slip and Falls
A long, romantic walk in any of Chicago's numerous scenic destinations is a great and healthy way to spend Valentine's Day. Use caution while walking on winter sidewalks and slick roads. Not paying attention to ground conditions could lead to a nasty slip-and-fall accident. It wouldn't hurt to hold onto the one you love for a little balance, not to mention some extra snuggling. Take shorter steps and walk slowly. Don't let an unfortunate slip ruin a perfectly romantic walk.
Impaired Driving
Champagne is a great way to toast a wonderful Valentine's Day evening. However, do not drive if you've had too much to drink. Also, drive defensively, as other people may drive under the influence. Keep a good distance between yourself and the other vehicles. You don't want to end an evening with a personal injury caused by a drunk or distracted driver.
Home Invasions
Burglars sometimes use Valentine's Day to "visit" darkened homes while people are out on dates. Exercise caution by locking your home and closing all your windows. Do not post on social media while you are away; this can signal to burglars that no one is home. Leave a light on or use home automation to make it look like someone is home. You could even consider asking someone to house sit for the evening.
Theft Outside Your Home
Getting mugged or pickpocketed will tarnish anyone's Valentine's Day. Be sure to keep purses latched or zipped and in front of you at all times. Avoid walking in dark areas of sidewalks or parks. Lastly, do not carry a lot of cash with you in case someone does try to steal your purse or wallet.
Fires and Burns
Two of the best ways to spend Valentine's Day are cooking a meal for your loved one and celebrating by a gorgeous bonfire at Promontory Point. Whether it's a gas range, candles, or a wood-burning flame, you must exercise caution while dealing with any kind of fire. Be careful if dining at a restaurant that uses candles or has a fireplace. Negligence or recklessness by the restaurant staff could lead to a severe burn injury.
Children and Pets
Children and pets can be very curious. Keep flowers and flower food packets out of reach. These can be very painful if ingested. In addition, keep chocolate away from pets, as it can cause seizures and stomach problems.
Fun, Injury-Free Valentine's Day Ideas
There are tons of romantic ideas you and your Valentine can enjoy safely. When snow falls, cuddles cure all. Use your imagination. When stuck inside, consider some of these ideas:
Start with a romantic breakfast in bed. Don't skip on their favorites.
Throw a blanket on your living room floor and enjoy an indoor picnic.
Host your own candlelit dinner, complete with fancy dishes, favorite foods, and a bottle of wine.
Dress fancy and wear the clothes that live in the back of your closet.
Plan a movie marathon with your favorite rom-coms, snacks, and drinks.
Share a cup of hot cocoa in front of a warm fire or while cuddling.
Snuggle up together in front of a window and under a blanket while drinking a hot toddy as you watch the snow fall.
Try a new recipe and cook together while sharing a glass of wine.
Take some silly selfies and post them.
Clear some space in your living room, put on some tunes or a thoughtful playlist, and dance the night away.
Pull out your photo albums or home videos and relive some of your most romantic moments together.
Unwind with a bubble bath for two, light some candles, and enjoy a glass of wine while soaking together.
Valentine's Day should be a day to show your love to your significant other. Make sure it stays that way. If it doesn't, you know to call the Chicago personal injury lawyers at Lerner and Rowe Injury Attorneys.
Contact Chicago Personal Injury Lawyers
We hope these Valentine's Day safety tips help you to have a very special and safe day. However, if you do suffer from a personal injury on February 14, get your free consultation today at 844-977-1900 or on our LiveChat feature. Our office is open from 8:00 a.m. to 5:00 p.m. Monday through Friday.
The sweetest surprise? You pay no fees unless we win your case. If that doesn't make your Valentine's Day even sweeter, we don't know what will.
The information on this blog is for general information purposes only. Nothing herein should be taken as legal advice for any individual case or situation. This information is not intended to create, and receipt or viewing does not constitute, an attorney-client relationship.